---
Village 8
The view down Front Valley towards the Perisher Centre a camera located at an altitude of 1826m.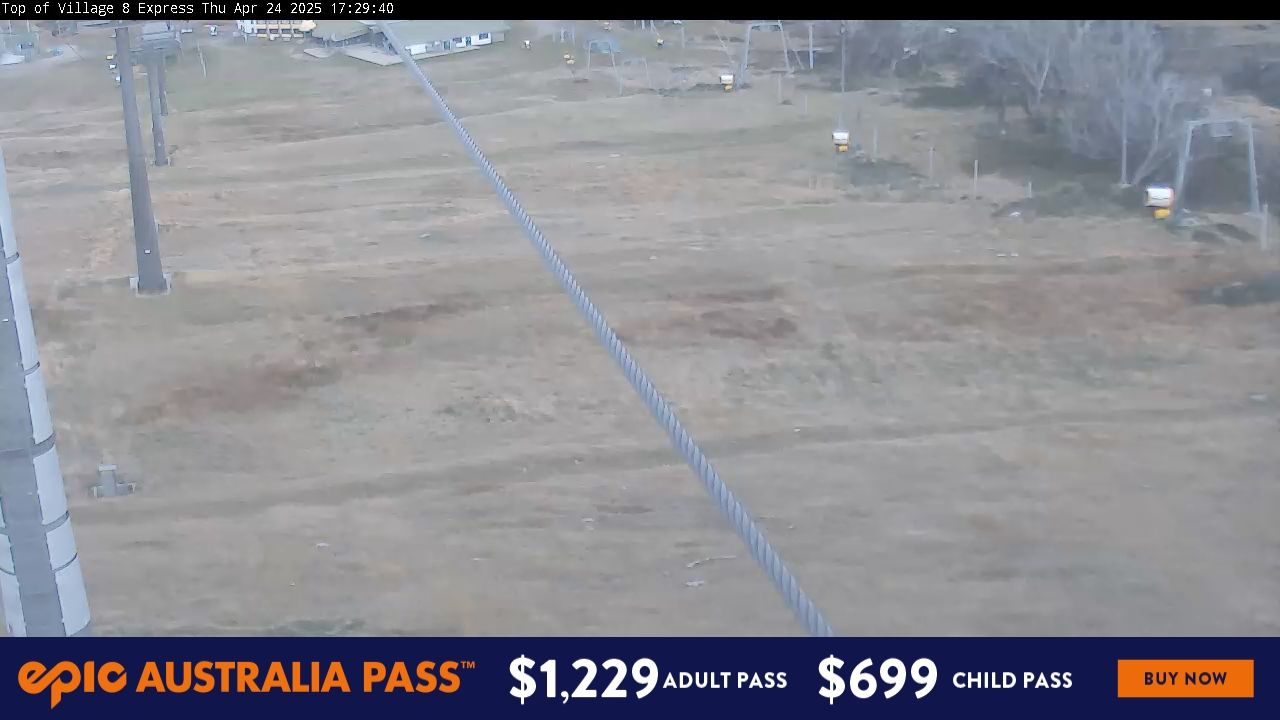 Front Valley
Looking up Front Valley at an altitude of 1720m towards Mt Perisher at 2054m.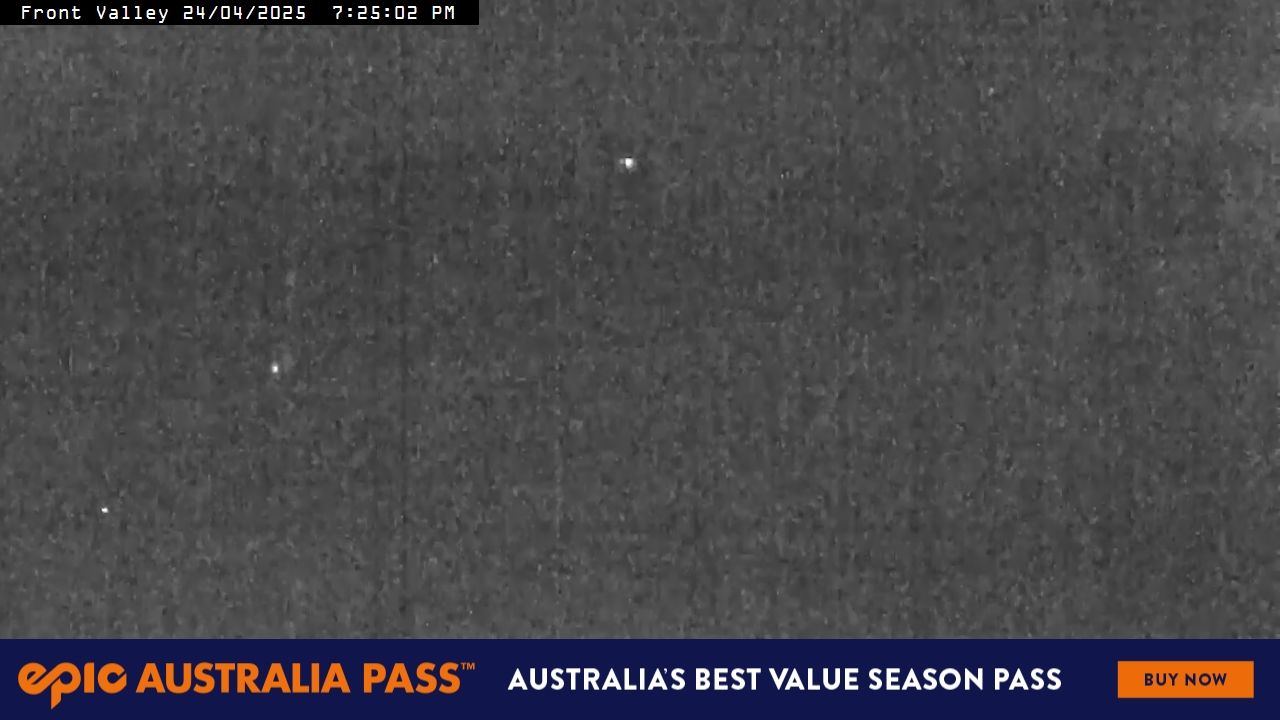 Mt Perisher
This camera shows Mt Perisher, the highest of seven peaks in the Resort at 2054m.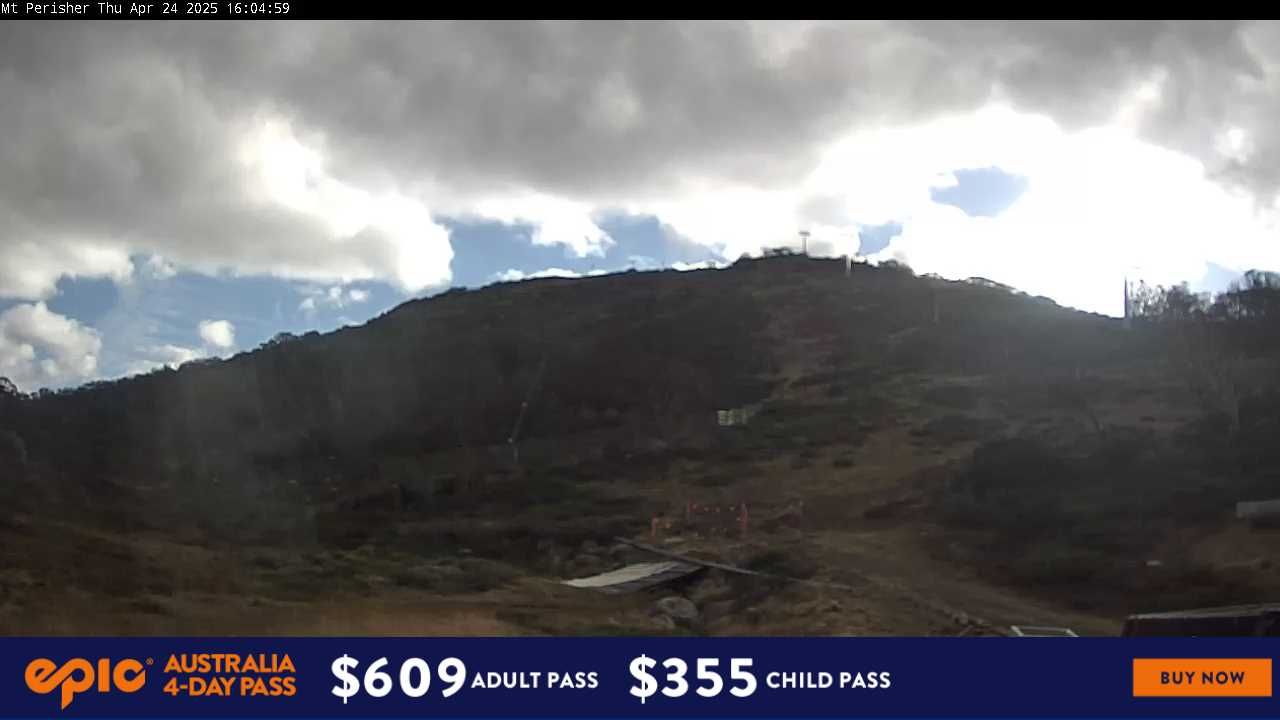 Olympic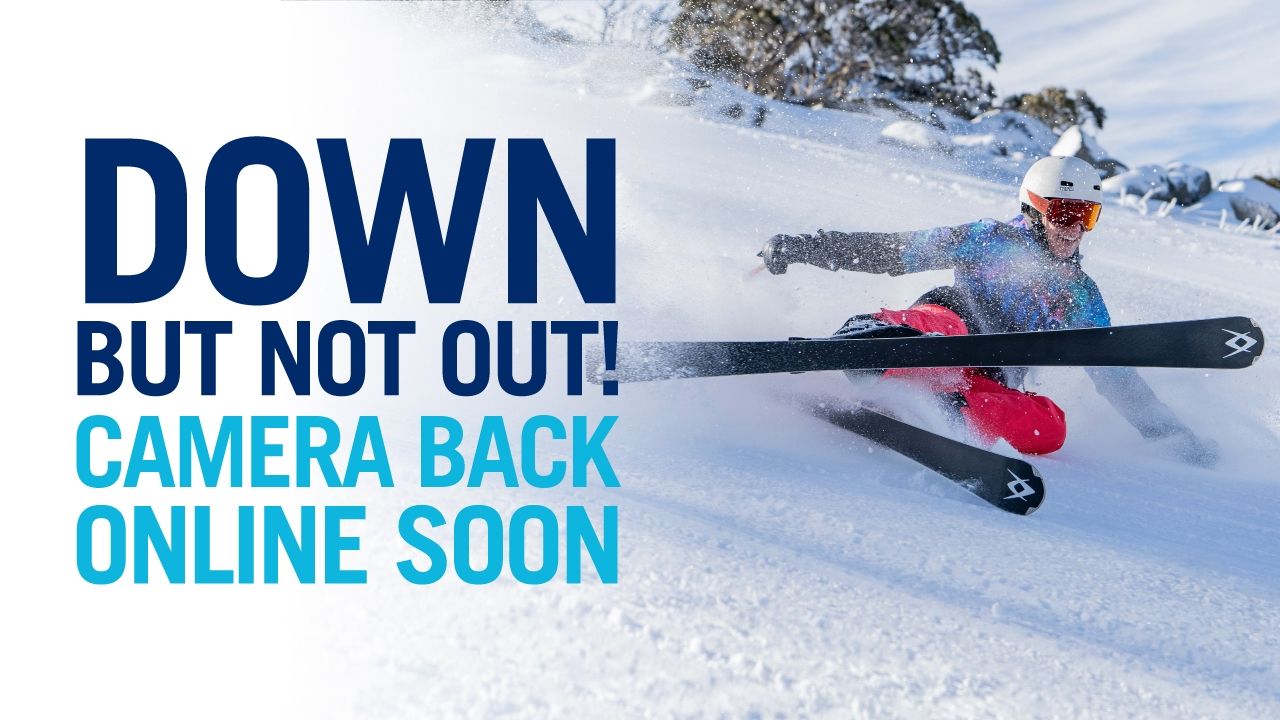 Happy Valley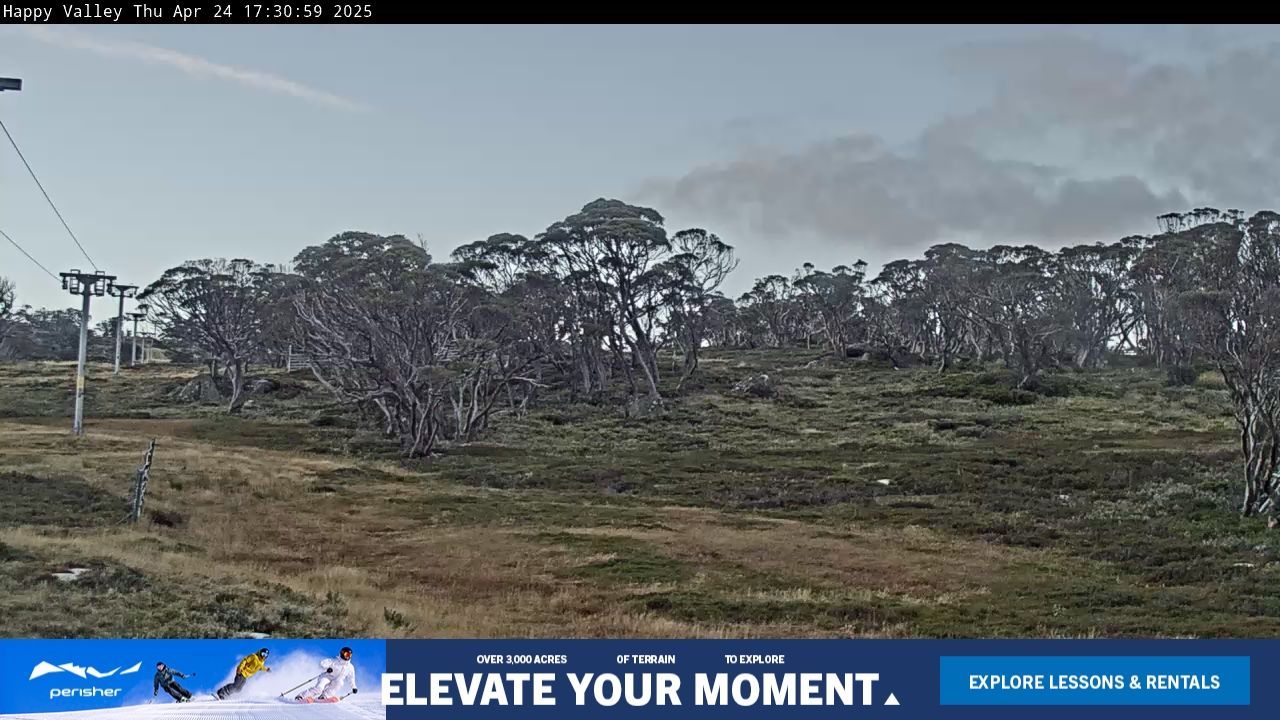 Centre Valley Mt Perisher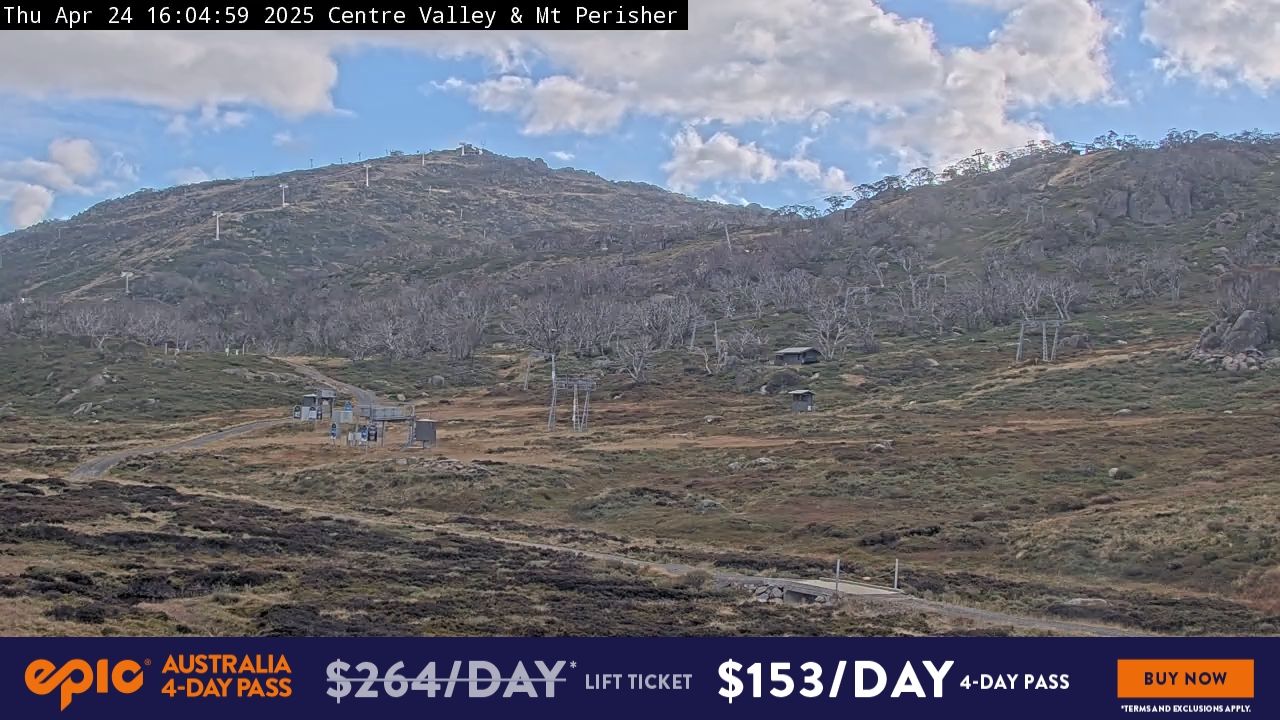 Mt Blue Cow Summit
This camera is located at the top of the Ridge Chairlift on Mt Blue Cow at an elevation of 1944m, looking across the Summit Chairlift towards Blue Cow Terminal and Pleasant Valley.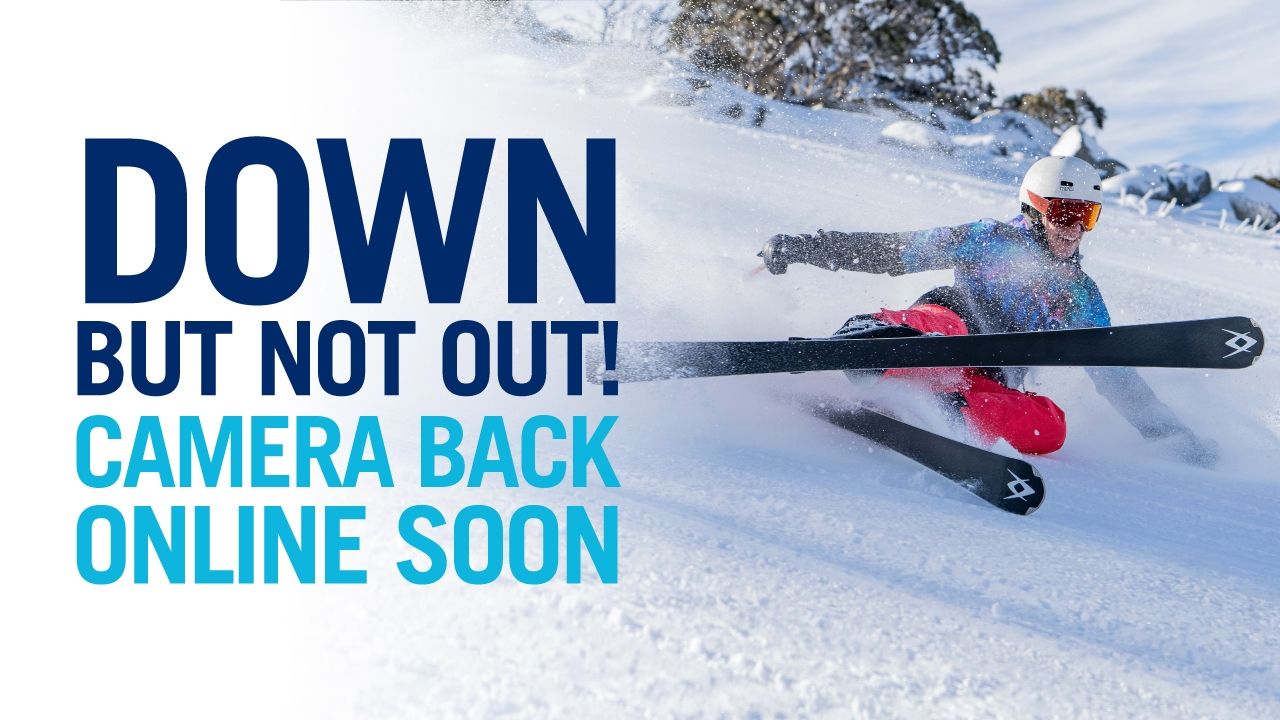 Mt Blue Cow - Zali's
This camera is located on the Blue Cow Terminal at an altitude of 1905m, with a view of Racecourse run on the left and Zali's and Side Saddle to the right. In the centre is the peak of Mount Blue Cow at an altitude, 1994m.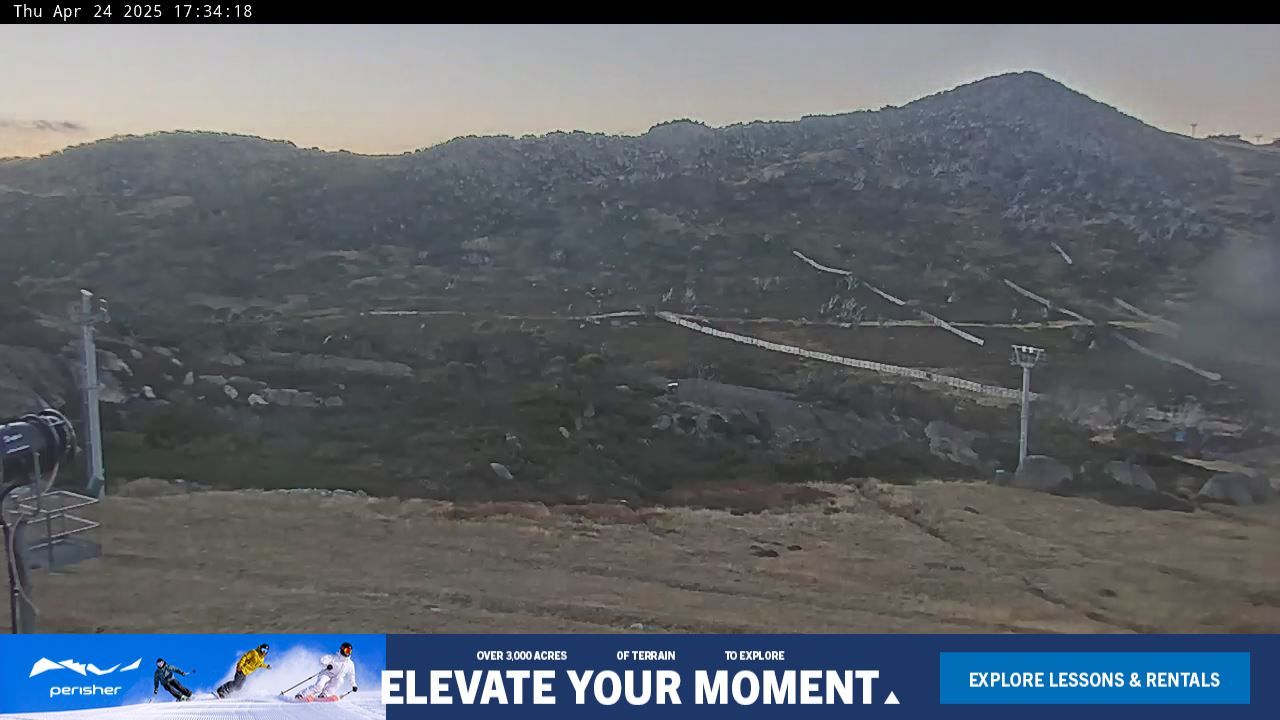 Excelerator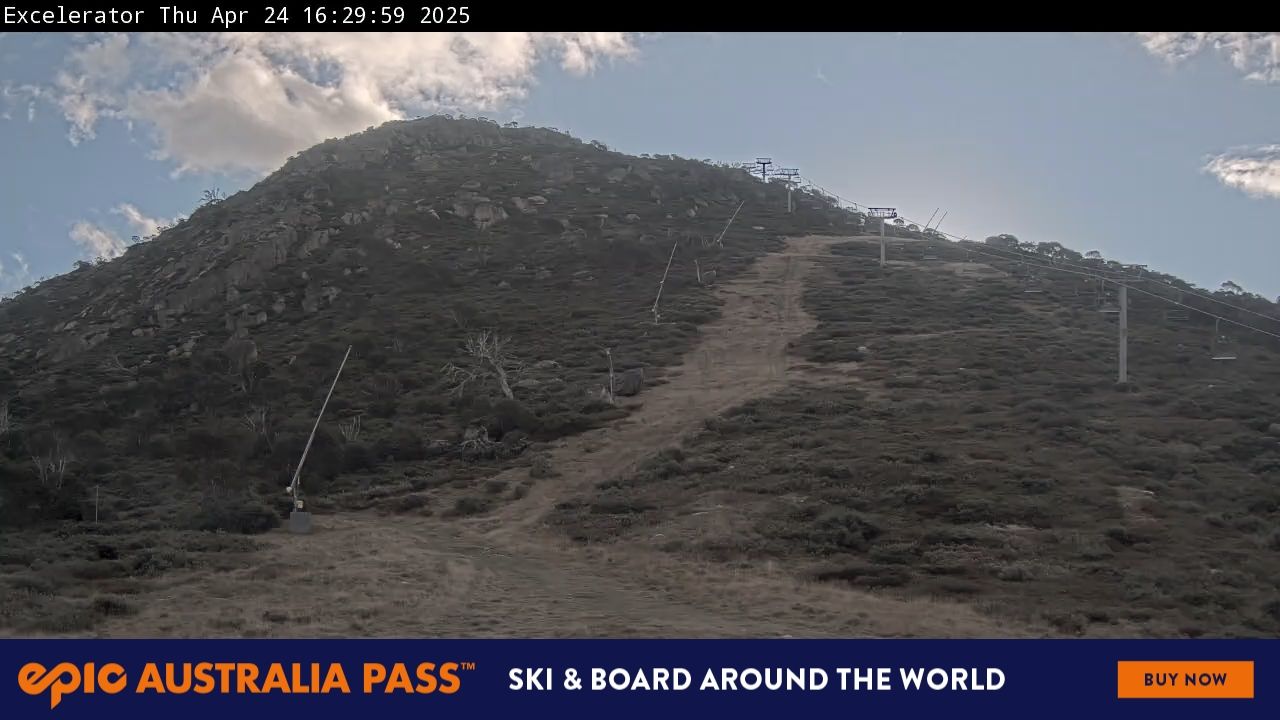 Guthega - Freedom Chairlift
This camera is located at the top of the Freedom Quad Chairlift at an altitude of 1924m and provides views of Mt Twynam 2196m (Australia's third highest mountain) and the Freedom Chairlift top station that offers access to Karl's, Schnaxl, The Screw and Mother in Law runs. (plus link to Guthega Live Video LiveStream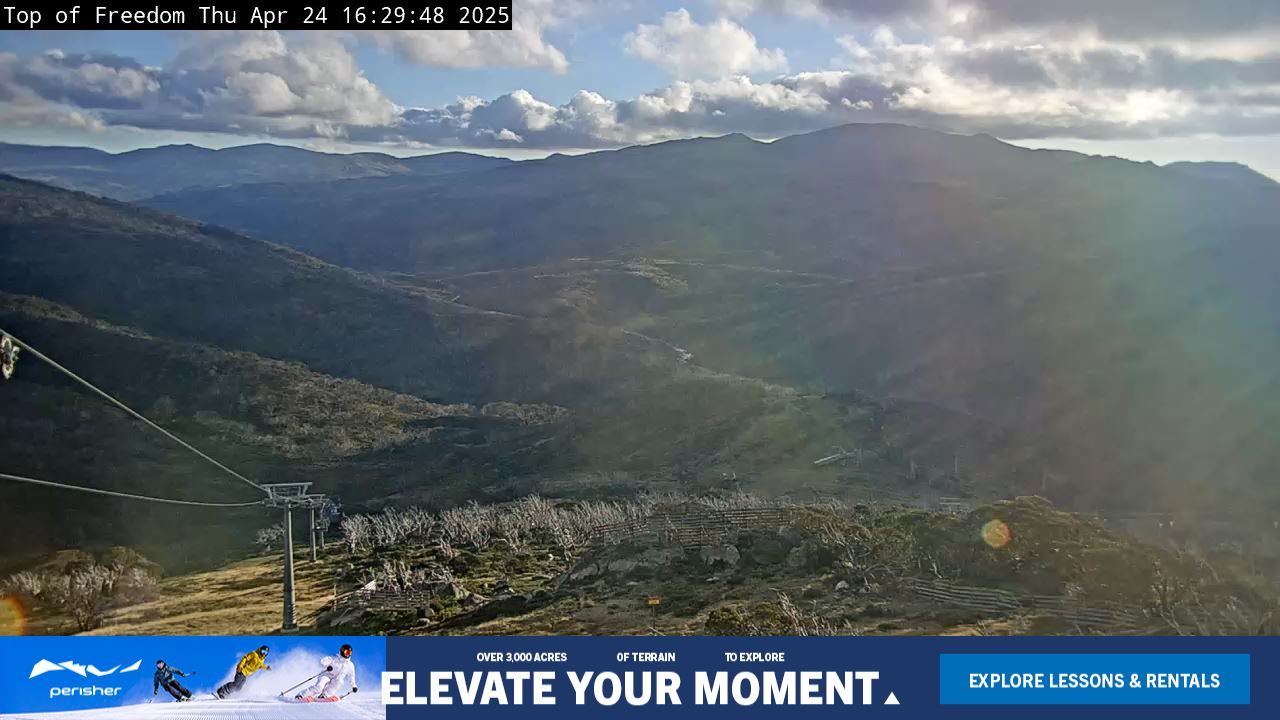 Mt Kosciuszko
This camera is located at the top of the Freedom Quad Chairlift at an altitude of 1924m and shows Australia's highest peak Mt Kosciuszko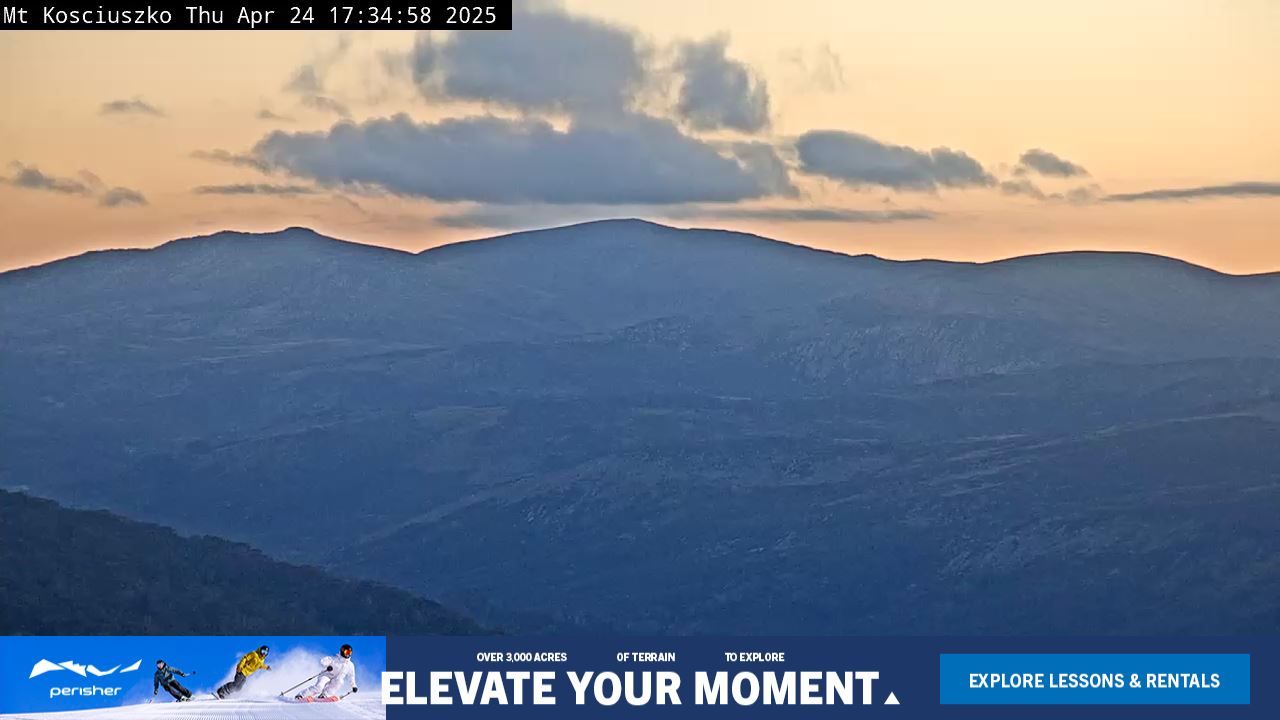 Smiggin Holes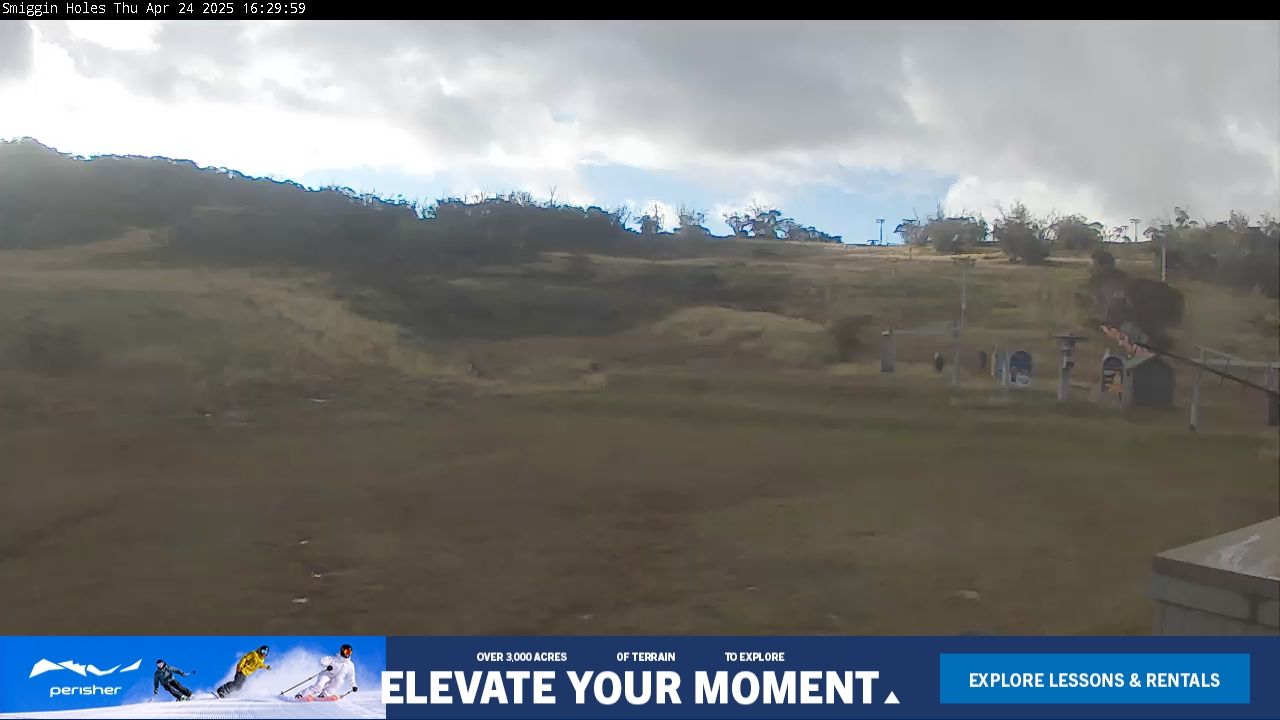 Snow Stake